To celebrate the 100th issue of BCS, which comes out next week, we're giving away a signed copy of a Robin Hobb short story collection.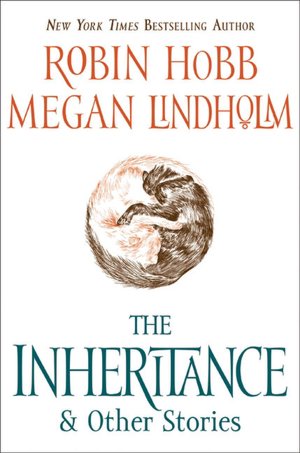 Ms. Hobb, the author of multiple bestselling fantasy series including the Farseer Trilogy, wrote a bunch of earlier works under her real name, Megan Lindholm. The Inheritance and Other Stories includes short fiction written by her under both names, and this copy is signed by her.
To enter the giveaway:  leave a comment on this very post, saying what your favorite issue of BCS is, out of all 99 we've published so far, and why. (Not your favorite story; your favorite issue.)
Your comment will enter you in a random drawing for the book.
This giveaway ends Fri. July 27, at midnight Pacific time. The full rules are below, after the More tag.
Good luck! Click here to skip straight to the comments. And enjoy Issue #100 next week!
Full rules for the signed Robin Hobb collection giveaway:
You must leave your comment on this post ("Giveaway: Signed Robin Hobb Collection"). Comments left anywhere else will not enter you in the giveaway.

You must say what your favorite issue of BCS is, and you must give a reason why.

You must post your comment before midnight PST on Fri. July 27. Any comments posted after that will not be eligible.

Each person will be entered only once in the random drawing (even if you leave more than one comment).

You must use a valid email address when you submit your comment (otherwise we won't be able to contact you if you win).

BCS will conduct the random drawing from all eligible entries and mail the signed collection to the winner.

BCS is not responsible for comments that get lost or caught in our spam filtering or don't show up in our system, or email addresses that get garbled or otherwise rendered unusable for contacting an entrant.

This promotion is in no way sponsored, endorsed or administered by, or associated with, Facebook or Twitter.  Participants are providing information to BCS and Firkin Press and not to Facebook or Twitter or anyone else.
If you have any questions, feel free to ask them in this post or via our Contact page.  Good luck!