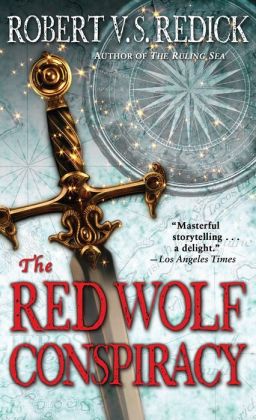 Our giveaway for the signed copy of Robert V.S. Redick's The Red Wolf Conspiracy ends this Wednesday!
The Red Wolf Conspiracy is the first book of Mr. Redick's epic fantasy series The Chathrand Voyage Quartet. This copy is signed by Mr. Redick for BCS.
To enter the giveaway, and for the full rules, go to this giveaway post.
But make sure you get your entry in before Wed. February 20, at midnight Pacific time.
Good luck!