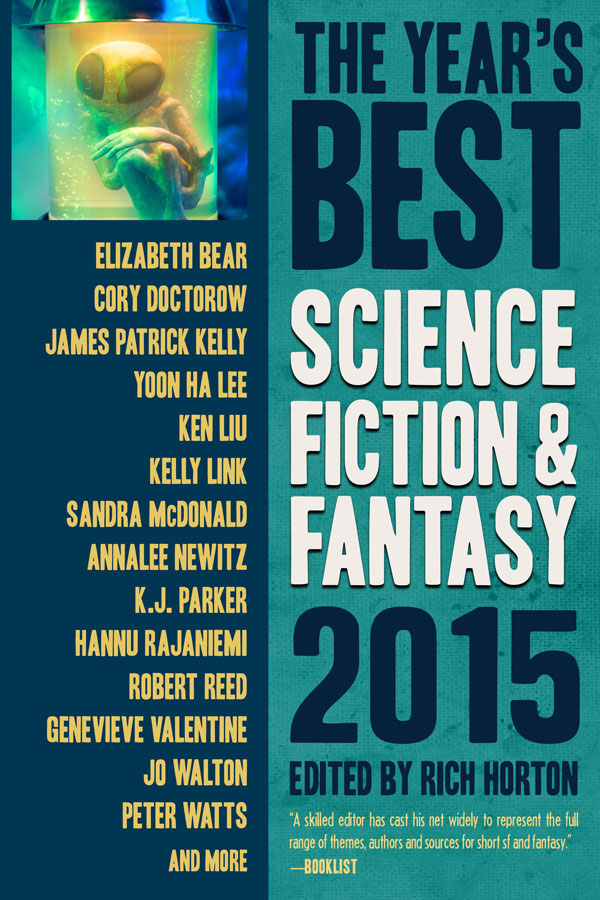 Two BCS stories have been selected for The Year's Best Science Fiction & Fantasy 2015, edited by Rich Horton:
Congratulations! 
Mr. Horton in his introduction also has high praise for BCS:
Clarkesworld publishes almost solely science fiction, and Lightspeed publishes an even mixture of science fiction and fantasy, so it can be argued that another online 'zine, Beneath Ceaseless Skies, is the top fantasy magazine online, and the two outstanding stories from there in this book should support that argument.
Thank you!!
The anthology also features other stories by BCS authors Genevieve Valentine ("The Finest Spectacle Anywhere" in BCS #78, among others), Tom Crosshill ("Bearslayer and the Black Knight" in BCS #92 and podcast BCS 080, among others), Rachel Swirsky ("Great, Golden Wings" in BCS #28 and podcast BCS 027), and Yoon Ha Lee ("The Bonedrake's Penance" in BCS #143 Science-Fantasy Month 2, among many others, and a new story "Two to Leave" forthcoming in BCS this spring) .