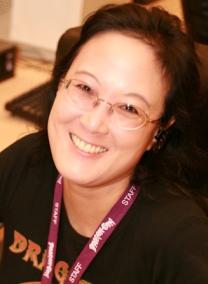 "The Limitless Perspective of Master Peek, or, the Luminescence of Debauchery" by Catherynne M. Valente from BCS #200 is a finalist for the 2017 Eugie Foster Memorial Award!
The award honors the late Eugie Foster, editor and Nebula-winning short fiction writer. Other finalists include BCS author Suzanne Palmer ("Moogh and the Great Trench Kraken" in BCS #181 and podcast BCS 158).
Congratulations, all!